Thunder All Stars
---
---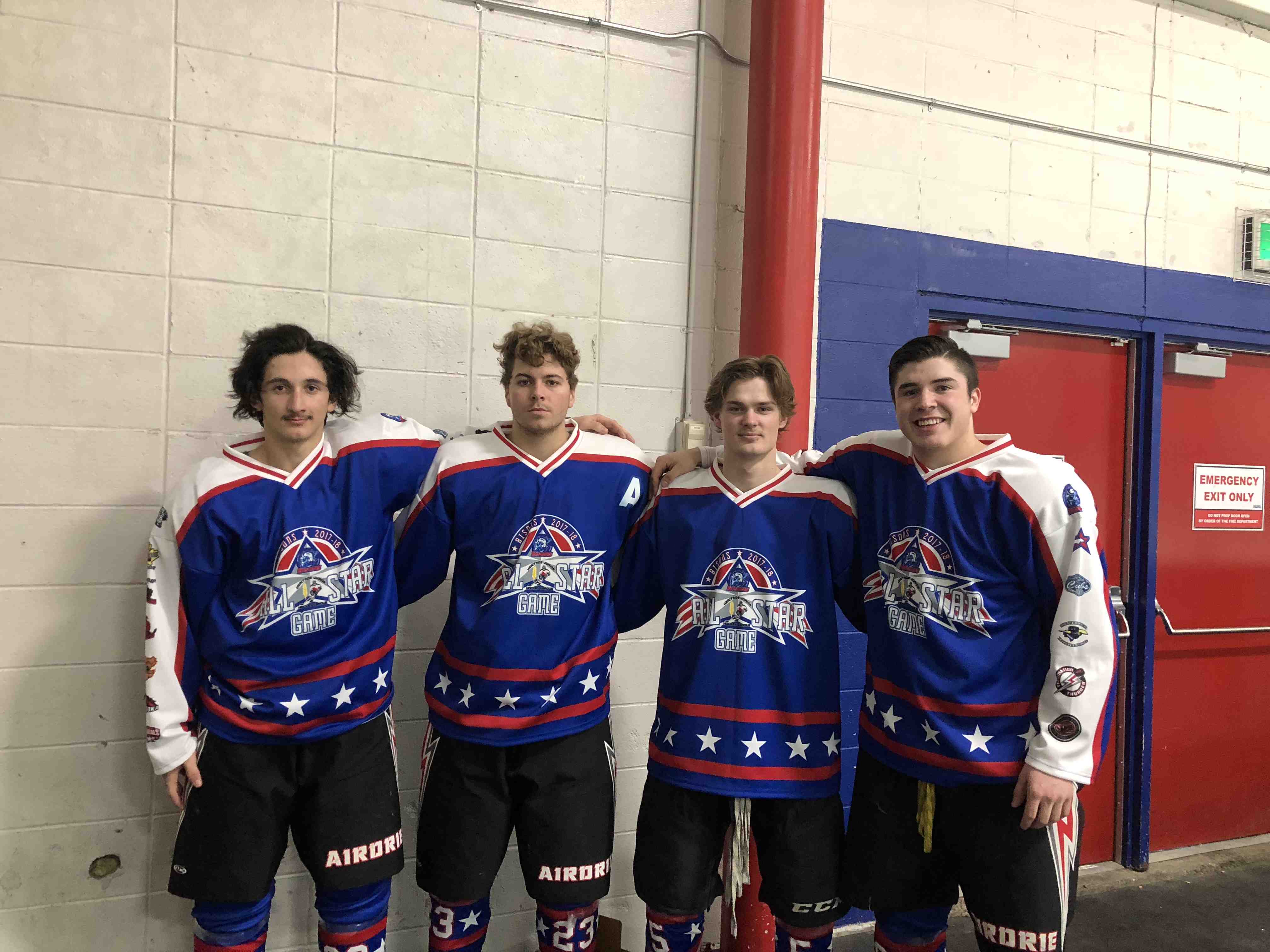 ---
Congrats to our Techmation Thunder All Stars, Dante Raposo, Clay Murray, Ben Orde and Rylan Plante-Crough who took part in the HJHL All Star Game Sunday January 7th in Okotoks.
Each of our Airdrie players gathered points that day- however the North Division came up short, falling to the South Division in a 7-6 ending.
Rylan Plante-Crough scored three times and added one assist en route to being named Player of the Game for the North Division.
Dylan Houston, Kieran Rost and Clay Murray rounded out the scoring for the North Division.
With the goalie pulled for an extra-attacker, Murray put the North Division up by two goals thanks to an empty-netter, however the South Division would come right back with two goals in the final 38 seconds of the game, both off the stick of McCulloch to force the shootout.
Thank you to our Airdrie Techmation Thunder for representing us and doing a great job!